Our program directors around the country share their favorite moments with Vision To Learn.
Wade Brown,
Director, National Operations
"Seeing and experiencing the joy that is expressed by the children we serve once they put on glasses for the first time, is one of the greatest gifts in my life."
Shambria Williams,
Director, CA Operations
"Working together at a systemic level to alleviate inequity in healthcare is gratifying, but the most rewarding part is seeing the many kids we've helped bloom into amazing humans who do amazing things because Vision To Learn has given them literally a new outlook on life."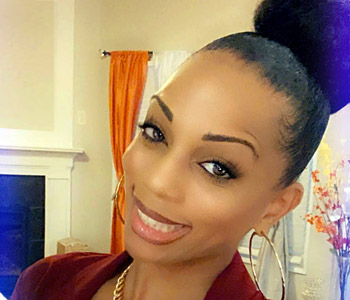 Ayanna Browne, Georgia
"When a child cries because, for the first time, they are able to see something as ordinary as the individual leaves on a tree branch. Well, you can only imagine how you've changed that child's life because of their new ability to see things in the world around them, their classroom, or now even being able to see clearly to learn."
Corrine Kroger, Iowa
"I am always grateful when I get to see a child put glasses on for the first time. You know that you are making a difference. Especially when the child is speechless and you get to observe them seeing the world clearly for the first time. Noticing colors, shapes, and clear images. It is in these moments, that you know that you just changed their world."
Queen Smalls, North Carolina
"When a 3rd grader shouts, 'I can see!'; a teacher expresses relief because a chronically disruptive student instantly becomes focused; or a 1st grader looks at his older sister and touches her face with wonder as if for the first time. These are moments of joy kids get to experience when they receive VTL's intervention. My favorite moment is being a part of their joy."
Andrew Aguirre, Hawaii
"I will never forget the look of joy and appreciation that a mother and father had as they watched their three children each receive their own pair of eyeglasses. I later learned that they had been sharing one pair among them for several years. It's an honor to provide vision services to all keiki spanning across all islands stretching from Kona to Kaanapali!"
Roberto Hernandez, South Carolina
"My favorite Vision To Learn moment was when a 5th grader told me, 'This is really great you are all doing this, my family is really going through a lot right now and I didn't want to tell them I thought I needed glasses!'"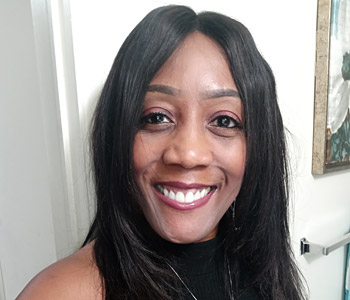 Tressel Flaggs, Eastern Michigan
"My favorite Vision To Learn moment is when the kids put on their glasses for the very first time, and the look on their little faces when they can now see things they never saw before."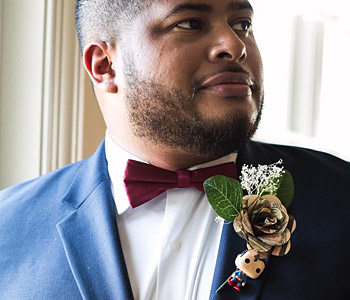 Ramiro Hernandez, Washington DC
"I love seeing the excitement on all the children's faces when they receive their new glasses and can see everything clearly. They look all around the room removing glasses and putting them back on yelling 'I can see!' Brings a smile to my face."
Rachel Weiner, Eastern PA
"I am passionate about Vision To Learn's mission to increase access to care. The impact of our work is felt in moments when 3rd grader, Dametrius tried on his first pair of glasses and exclaimed, 'I can finally appreciate the world! I can actually see now!'"
Saretta Raheel, Northern California
"I get so much joy from making sure every child has the glasses they need to succeed in school and in life."
Giovanni Restrepo, New Jersey
" 'I Can See!!' The most amazing words I have ever heard a 9-year-old scream into the sky as he put on his new glasses."
Sabrina Davis, Connecticut
"It's such a joy seeing the children excited to receive their new glasses!"
Anne Durkee, Western Michigan
"I love seeing students try on their glasses for the first time. Their eyes light up and a big smile spreads across their face, it's a beautiful moment."
Loni Maughan, Ohio
"Helping children see builds trust and empowers the receiver to in turn look out for others by creating compassionate, progressive communities. Working at Vision To Learn allows me to see versions of this every day. I am now proudly known as the Vision Lady!"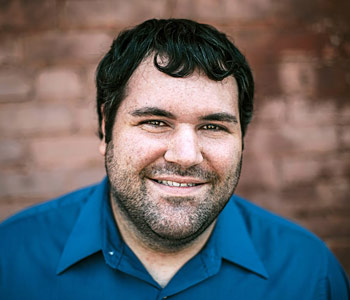 Mark Scaramuzzi, Western PA
"I love any time we get art or thank you cards from kids we've helped. It really makes your day to know how much glasses meant to them."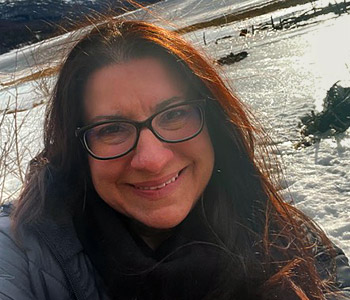 Tina Danz, Delaware
During the May 2019 event to celebrate the 200,000th exam, I had a chance to see firsthand the difference our program makes. We dispensed almost 70 pairs of glasses to students in Wilmington, Delaware. Seeing their faces upon receiving the glasses, then the recognition of items they never saw clearly was overwhelming. We are changing children's lives one exam at a time."
Eric Sanchez, Los Angeles, Orange and Ventura Counties
Vision To Learn is providing services to students in the area where I grew up (South Central Los Angeles). The students show how appreciative they are of this opportunity by sending in pictures and drawings of themselves wearing glasses, and the parents couldn't thank us enough. I went through school without realizing I needed glasses, it wasn't until I began at Vision To Learn that I knew I needed them. My glasses serve as a constant reminder that the work we do to provide these services can be rewarding and beneficial in the long run.