Our program directors around the country share their favorite moments with Vision To Learn.
Corrine Kroger,
Director, National Operations
"I am always grateful when I get to see a child put glasses on for the first time. You know that you are making a difference. Especially when the child is speechless and you get to observe them seeing the world clearly for the first time. Noticing colors, shapes, and clear images. It is in these moments, that you know that you just changed their world."
Uzi Granados,
Director, CA Operations
"I've been fortunate to have seen many beautiful reactions of our young patients getting glasses for their first time, and I'll never take any of them for granted! I'm blessed to be a part of such wonderful organization."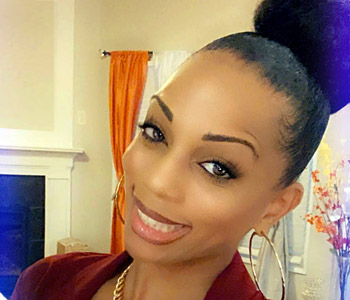 Ayanna Browne, Georgia
"When a child cries because, for the first time, they are able to see something as ordinary as the individual leaves on a tree branch. Well, you can only imagine how you've changed that child's life because of their new ability to see things in the world around them, their classroom, or now even being able to see clearly to learn."
Rachel Weiner, Eastern PA
"I am passionate about Vision To Learn's mission to increase access to care. The impact of our work is felt in moments when 3rd grader, Dametrius tried on his first pair of glasses and exclaimed, 'I can finally appreciate the world! I can actually see now!'"
Queen Smalls, North Carolina
"When a 3rd grader shouts, 'I can see!'; a teacher expresses relief because a chronically disruptive student instantly becomes focused; or a 1st grader looks at his older sister and touches her face with wonder as if for the first time. These are moments of joy kids get to experience when they receive VTL's intervention. My favorite moment is being a part of their joy."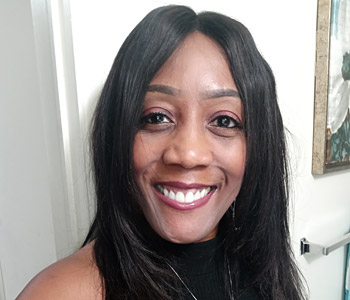 Tressel Flaggs, Eastern Michigan
"My favorite Vision To Learn moment is when the kids put on their glasses for the very first time, and the look on their little faces when they can now see things they never saw before.
Loni Maughan, Ohio
"Helping children see builds trust and empowers the receiver to in turn look out for others by creating compassionate, progressive communities. Working at Vision To Learn allows me to see versions of this every day. I am now proudly known as the Vision Lady!"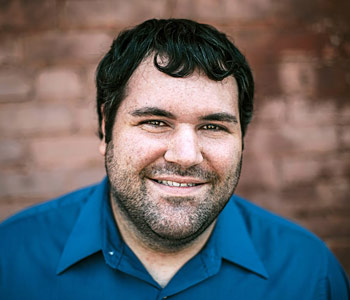 Mark Scaramuzzi, Western PA
"I love any time we get art or thank you cards from kids we've helped. It really makes your day to know how much glasses meant to them."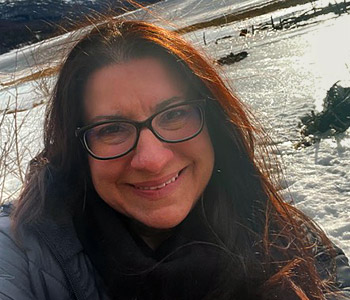 Tina Danz, Delaware
During the May 2019 event to celebrate the 200,000th exam, I had a chance to see firsthand the difference our program makes. We dispensed almost 70 pairs of glasses to students in Wilmington, Delaware. Seeing their faces upon receiving the glasses, then the recognition of items they never saw clearly was overwhelming. We are changing children's lives one exam at a time."
Tyler Dunham, Inland Empire & San Diego
One of my favorite experiences was when I coordinated a site visit to a domestic violence center. Through our program, the children at the center received the eye exams and glasses that they needed. The mothers were so grateful for the services that we provided and the children had so much fun picking out their frame styles. This was one of the many moments that made me realize just how much I love my job and the great impact that Vision to Learn is making in our community.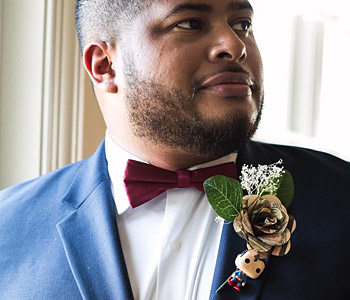 Ramiro Hernandez, Washington DC
"I love seeing the excitement on all the children's faces when they receive their new glasses and can see everything clearly. They look all around the room removing glasses and putting them back on yelling 'I can see!' Brings a smile to my face."
Giovanni Restrepo, New Jersey
" 'I Can See!!' The most amazing words I have ever heard a 9-year-old scream into the sky as he put on his new glasses."
Sabrina Davis, Connecticut
"It's such a joy seeing the children excited to receive their new glasses!"
Anne Durkee, Western Michigan
"I love seeing students try on their glasses for the first time. Their eyes light up and a big smile spreads across their face, it's a beautiful moment."
Joe Venzie, South Carolina
One of my core beliefs is that we are responsible for what we are given or earn and the best thing I can think to do with my portion is use it to make someone else's life better. Vision To Learn enables my team and me to do this every single day, I would not have it any other way!
William Hsu, Southern California
David Dijos, Hawaii