Vision To Learn is a non-profit organization that provides free eye exams and free glasses to students in low-income communities to give them every chance to succeed in school and in life. The program was founded in Los Angeles in 2012, and has since expanded to schools in over 400 cities throughout areas of California, Delaware, Georgia, Hawaii, Iowa, Maryland, Michigan, Mississippi, New Jersey, North Carolina, Pennsylvania, and Virginia.
Our opticians and optometrists provide eye exams and glasses to students by bringing Vision To Learn mobile eye clinics to schools, community programs, and kids' sports clinics, where we see an average of 25 students per visit.
Top candidates will have a proven track record for success, along with a positive, proactive attitude. Dedication to our mission is critical. Vision To Learn is a rapidly growing organization and team players are critical to our collective success.
Make a difference in the lives of children in your community! Competitive salary is based on experience.
For all positions below, please email resume and cover letter to careers@visiontolearn.org.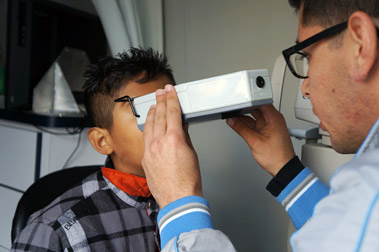 Southern California (Los Angeles, San Diego, Inland Empire)
Charlotte, North Carolina
Charleston, South Carolina