Wearing eyeglasses can be a big adjustment for children.
If your child is getting glasses for the first time — or if your child wears glasses but is getting a significant change to the prescriptive strength — it may take some time for your child to adapt to this difference.
Your child may experience headaches or dizziness when they first try their new glasses. If this is the case, have them start by wearing the glasses only a few hours a day — when they are seated. Each day, you can increase the time they are worn. After two weeks, they should be comfortable wearing the glasses as prescribed.
Establish a safe spot for your child to keep the glasses and case when they are not being worn.
Help your child make sure the glasses are clean.
Help your child remember to wear the glasses as often as prescribed.
Glasses Care
Proper care of children's new glasses will help them last longer.
Use dish soap and warm water to clean glasses, if you don't have a cleaner designed for lenses.
Never use paper towels, bath towels, or other rough materials to dry lenses. A microfiber cloth is best, but a soft t-shirt will work as a substitute.
When children are not wearing their glasses, always store them in the case provided. The case will protect glasses in the event they are dropped and also keep the frame from getting bent.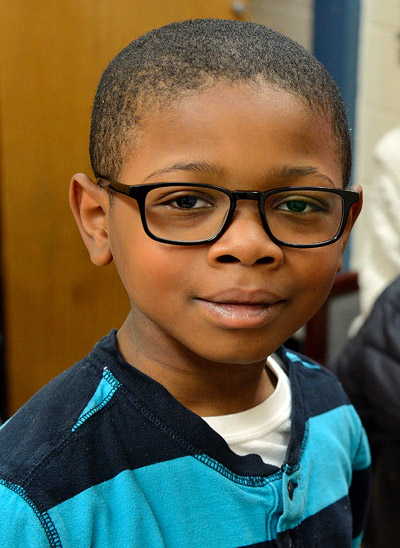 Questions About Glasses
For additional questions on lost or broken glasses, email
glasses@visiontolearn.org
.